Winter is not exactly the most stylish of seasons. You choose an incredible outfit, which then gets covered by a big coat, and you often arrive at your destination looking a little cold and disheveled, especially if it's been raining heavily. However, there are still ways to look chic during the coldest months and nail the winterwear style. 
Pack away your summer clothes
It can often be tempting to grab a trusty favorite such as a pair of ankle grazers and just try to brave the elements. Unfortunately, looking inappropriately dressed, freezing and uncomfortable isn't a good look. As much as you love your summery favorites, carefully bag them up and hide them in the back of your closet. Choose items in winter-friendly fabrics from flannel and wool to cozy cotton, and choose weather-appropriate styles. 
Buy a coat that makes you feel amazing
It's worth spending a little more on items that you wear a lot, and when it comes to pieces such as coats, you should buy something that makes you feel great. After all, it'll be what most people see on you for the next few months. A classic style from somewhere like Trench London is a great choice, as it's the kind of outerwear that'll work with all sorts of looks, so it'll take you through to the spring.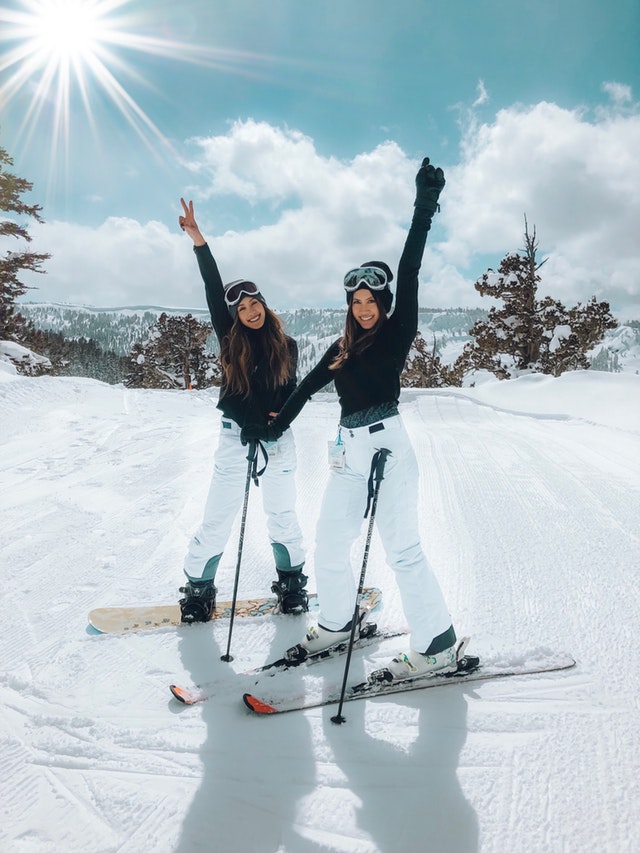 Protect your expensive pieces
Winterwear often includes leather, suede, cashmere, and other luxury fabrics, which can give your style a luxe finish. However, if you don't look after these items, they'll soon get damaged by rain, snow, and sludge. Use a protective spray on your boots and follow the care instructions on items such as sweaters, hand washing where possible, and keeping them away from the tumble dryer. Items such as leather jackets and sweaters can be damaged by heavy rain, so if you get caught in a storm, take them off and dry them as soon as possible.  
Wear sensible shoes
Tripping on icy pavements is not a good look, neither is having to walk carefully around puddles because you're worried about ruining your beautiful designer shoes. Winter footwear needs to be slightly more sensible, but that doesn't mean you have to be boring. Invest in boots, both classic and bright colors, preferably with strong, anti-slip soles for early morning walks. 
Buy some winter accessories
Lots of people avoid wearing hats or scarves because they can't find anything that works for them, but these accessories can add style points to your outfit while also being practical. Hats are a big trend for AW19, so don't feel embarrassed about adding one to your outfit, and a classic designer scarf will never go out of fashion. You should also invest in a really good umbrella to protect your hair from sudden downpours. A cheap one will soon turn inside out when it catches the wind.
Winter doesn't have to be a drab month for fashion. Some cold weather classics paired with stylish accessories will ensure that you have a look to take you through the iciest days.