Why are more and more people engaging in online sports betting in the US? It's fun, simple, and an opportunity to make money. As a beginner, you shouldn't be in a hurry to place wagers. As simple as online sports betting may be, it's not that easy to do the right thing when you're only starting out. If you approach things in an inappropriate way, you'll probably not like sports betting at all and you certainly won't be making any profits.
Here are three top tips for beginners trying to enjoy online sports betting from different sites such as the 888sport NJ, one of the leading US sportsbook.
Knowing all the basics of online sports betting will place you in a better position to enjoy the experience. While the basics alone might not be able to help you make profits, they'll no doubt get you on the right track.
Some of the things you need to be conversant with as a beginner include:
Sports wager components

Betting with a bookmaker

Meaning of fixed odds betting

Types of sports wagers

Sports betting alternatives
It isn't impossible to win a couple of wagers in sports betting. Any person who's vaguely informed about a sport will possibly make an accurate prediction at one point or the other. But, there's a huge difference between winning often to make a profit and only winning a small number of wagers. The former is very difficult.
The truth about sports betting is that most people lose money. And, as a beginner, there are higher chances of you losing than winning.
There are people who get into online sports betting with the notion that they can depend on their knowledge of sports to beat the bookmakers. That's a mistake. Sure, you can make a profit from betting on sports, but you'll definitely need to rely on more than just your sports knowledge.
A lot is required to become a good sports better. So, don't think you'll be winning right from the start. Stay away from unrealistic expectations. This way, you'll avoid disappointments and frustrations.
Achievable goals would be to make money in the long term and learn, improve gradually, as well as enjoy yourself in the short term. Once you learn the ropes, you can set bigger and more complex objectives.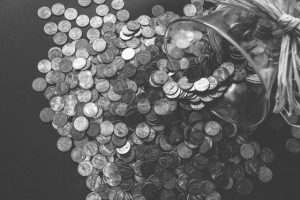 No matter your long-term or short-term goals, or how much money you have, you just have to set a budget. Remember, there is a higher probability of you losing than winning. That's why you have to decide how much money you're ready to risk. It's better to ensure you don't risk more if you end up losing.
You can set an annual, monthly, weekly, or daily budget; that's all up to you. Just ensure your budget is affordable and stick to it.
No-one has an inexhaustible supply of cash. As such, spending excessively on betting may lead to endless problems. That's why you have to manage your finances. There are certain expenses that are a priority. On the other hand, others like betting are optional. Betting with your disposable income is okay; however, betting with cash intended for other things isn't. That's when betting can begin to spin out of control and the results can be dire.
All that can be easily avoided by sticking to your budget. Online sports betting will be a lot more enjoyable when you can afford it and you needn't worry about whether your wager loses or wins.