Want to strengthen your immune system, improve your mood, and reduce stress? Try laughter.
Laughter truly is the best medicine, and most adults don't engage in it enough. The benefits are proven–it's time to get laughing. Visit the best comedies in America for all the laughter your body can handle.

Laughter is the Best Medicine

Comedy comes in all sorts of forms, with new venues popping up all the time to showcase comedic talent. Whether you're looking for stand-up comedy, sketch comedy or improv, you won't have to look far in America's best comedy cities. You never know just where you'll find the next big star of comedy.

1.Boston–New England's largest city is home to a number of well known stand-up comics, including Paula Poundstone, Steven Wright, and Janeane Garafalo. Boston is home to the Boston Comedy Festival and the Women in Comedy Festival, festivals that bring in headliners each year to play at a variety of clubs throughout the city.
2. Minneapolis–The home of the 10,000 Laughs Comedy Festival is rapidly gaining recognition as a great destination for laughs. Comics perform at a variety of venues, like bars, breweries, and small theaters. Recent headliners include Hannibal Buress, Maria Bamford, and Dave Attell.
3. Chicago–America's "third coast" is home to the Second City, Chicago, the improv theater company that has produced some of comedy's all times greats, like Mike Myers, John Belushi, Keegan Michael Key, Jordan Peele, Dan Aykroyd, Bill Murray and dozens more. Expect to see comedians perform in clubs, open mics, and bars. Chicago's comedy scene is on fire and it's not going anywhere.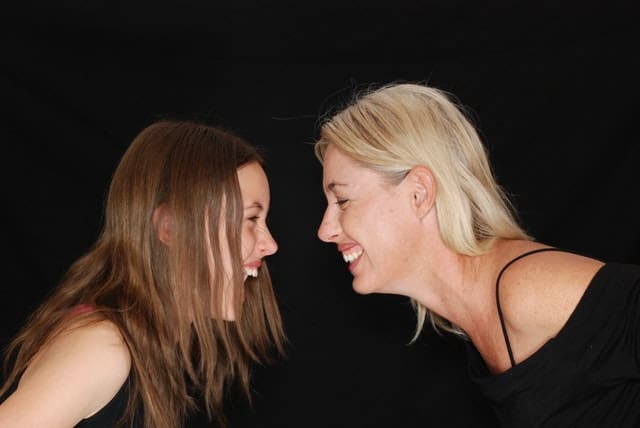 4. Indianapolis–Travel to Indy and check out Indyprov, Indy's own Emmy-nominated comedy troupe. This unexpected comedy destination is churning out some of today's funniest comedic talent.
5. Denver–Each year, improvisers from all over the country descend on the Mile High City for the annual Denver Improv Festival. There, they find a town rich with improv hotspots in addition to the fest. Among them: Bovine Metropolis Theater, the family-friendly Impulse Theater, and Madcap Theater, which models itself closely after Whose Line Is It Anyway?
6. San Francisco– The city by the bay is known for being quirky, making it a great home for sketch comedy. Ellen DeGeneres and Margaret Cho both honed their acts there, and today, burgeoning comedians such as Dhaya Lakshminarayanan blend standup and storytelling into their own one-of-a-kind form.
You'll find funny wherever you live. In cities and towns across the country, comedians are performing every night of the week waiting for their next big break.