Step aside Netflix… BBC iPlayer is the top choice of UK television viewers.
At least for those aged 60 and above.
This revelation was part of an extensive study conducted by Handicare which looked into the television viewing habits of seniors in the UK.
In addition to bursting the bubble about Netflix's growing popularity among those who favor older brands over newer kids on the block, this study about the viewing habits of the over 60s also shed light on the most watched TV shows in the UK by seniors, as well as the way they learn about the arrival of new TV shows.
While some findings come with no surprise, others remain highly interesting and thus make for a thought-provoking read on how technology has influenced – or failed to impress – the greater generation of our times.
About One Third Have Never Used a Streaming Service
Even in this day and age where streaming seems ubiquitous with even toddlers using their "screen time" to stream their favorite cartoons through parental control, it is interesting to know that a vast chunk of people over 60 have never used a streaming service.
According to the study, 30% of seniors have never used a streaming service, 43.8% sometimes resort towards this medium of getting their TV fixed by a local Aerial engineer, with only 26.2% using streaming services on a regular basis.
TV Guide is Still the Choice Scout to Find Good TV
Even with having the power of the Internet at their fingertips, seniors seem to put their faith in the good old TV guide, with 57.8% choosing this method of knowledge to determine which shows to watch.
The Internet is not even the second most popular method, as that place is taken by TV promos and adverts, clocking in at 23.4% of seniors preferring the method.
The almighty Internet does get its chance to be the third choice, but with a meager 8.6%.
So the next time when you are about to trash talk a TV guide service, think twice and look around to check that you are not offending one of its loyal followers.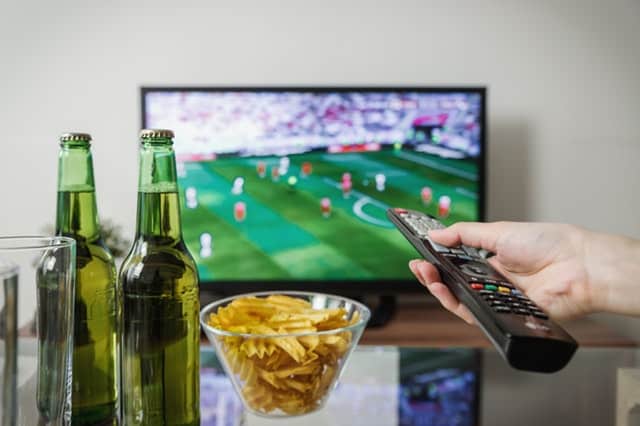 Netflix is No Match for BBC
In what would come as a shock to some and as an "I knew it" moment for others, it was gathered that most viewers over 60 who have used streaming services would rather obtain content from a known name such as BBC rather than a relatively newer entity the likes of Netflix.
According to the study, 66.8% of seniors have used BBC iPlayer for their streaming needs, 43.6% the ITV Player, and 22.6% the 4OD.
This means that Netflix does not even make it to the top 3 streaming services used by seniors – but its saving grace comes in the fact that it does trail on the fourth position, with 21.2% having used it for streaming (and it is not that far behind from Channel 4's 4OD in that regard).
Only a Quarter Have Watched Game of Thrones
With Game of Thrones being a universal phenomenon that is enjoyed by people of all ages, it is no wonder that this information made it to the list – and the statistic might surprise you.
Only 26% of seniors have watched the HBO megahit, which is surpassed by Friends, the Holy Grail of sitcoms, that has been enjoyed by 37.6% of this segment. The show that rules this list would be no surprise, since it is none other than the critically and commercially acclaimed Downton Abbey that has had 57.2% of senior viewers enjoying the British series.
Other popular shows that made the list are the Walking Dead with 19.4%, Breaking Bad at 17.2%, and The Crown at 15.4%. Stranger Things, a show that is immensely enjoyed by young and middle-aged viewers in the UK, fails to appeal to seniors and has only managed to have drawn in 9.2% of them.
Love Island Gets No Love
While Love Island has been breaking viewership records and is being talked about in morning shows to primetime TV, the show seems to have failed in striking a chord with seniors, since only 4.4% have ever watched this crown jewel of modern reality TV.
The most popular reality series seems to be Strictly Come Dancing, with 58.6% of seniors having watched it. Britain's Got Talent comes second at 48.4%, while The X Factor seems to be trailing at the third spot with 38.8%.
Old Habits Die Hard
While most of these statistics are not that astonishing, they do cement the fact that once people are set in their ways, it is very difficult for them to break away from those habits.
That is why, while technology is definitely shaping up how we consume entertainment content and go about in learning more regarding newer solutions, conventional ways and established names in the industry would be the primary way to go for seniors, who by the looks of it prefer the comfort of familiarity over accessibility at least in this sector.