Stag parties experiences are changing. It's no longer all about going to the bar and drinking so much that you fall over and don't remember the evening that you had. Stag parties are more about spending time with your friends, doing something different and having great memories to treasure. More and more grooms are opting to take a mini-break with a bit of adventure. Going stag and deer hunting is great fun, even for those with little experience. Scotland is a great stag party destination to spend time away before your big day.
Hunting Red Deer
Red deer are truly magnificent. They are the largest native deer breed in Scotland and are traditionally hunted in the highlands. Stalking the hinds (the female deer) is allowed from October 21st to February 15th every year. Due to the Scottish weather and the shorter daylight hours, this can be a great challenge for the more experienced shooter. The landowners have responsibility for the welfare and management of the deer on their property, so make sure that you have the landowner's permission to stalk deer if you are not using an organised tour.
Stalking Scotland's Stags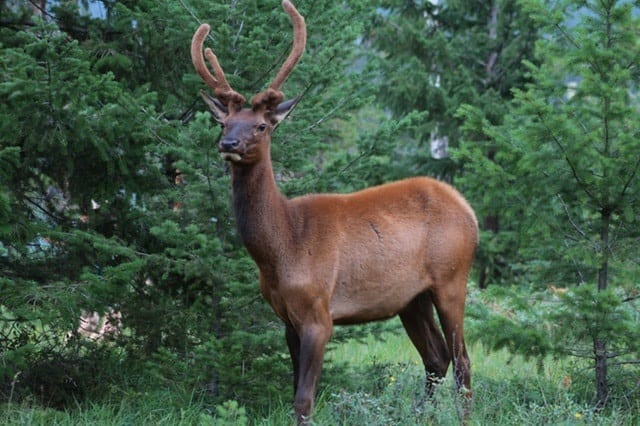 The stag hunting season in Scotland runs from 1st July to 20th October. There are many estates and agents in Scotland offering guided hunting tours, such as Deer Scotland, The Argyll Estates and Drimnin Estate. If you are hunting as a party it is generally advisable to organise this through a professional hunting provider. This means that you will be hunting with an experienced guide who will be able to lead you to the right areas. You will need to bring your hunting rifle and scope. The best scopes for hunting deer will have a good long range. Alternatively many hunting and stalking tours will lend equipment.

What does it cost? 

The cost of your accommodation is up to you, if you want to stay in a hunting lodge it will obviously cost you more than camping. The cost of hunting a stag can often be between £350 – £550 per animal. You may also be charged extra if you want to take the antlers with you as a trophy. It is generally cheaper to stalk a stag at the start of the hunting season as the animals are smaller. In terms of memories however, stag hunting is a unique and special experience that the entire stag party will always remember.