When it comes to planning the perfect Stag weekend, choosing the destination is key. Marbella is known as being one of the more obvious choices for Stag dos, so why not do something different? Working with a budget? Don't panic! We've compiled a list of the top 10 most affordable destinations for stag weekends in Europe, so you can guarantee and epic weekend with that heavy price tag!
Blackpool
Blackpool is the ultimate beach destination in the UK, popular with Stag dos of any kind. With plenty of adventure and thrills on every corner, and packed full with its iconic tourist attractions (don't forget about the Blackpool Tower and the Pleasure Beach with its retro pier). Fast becoming the Stag capital, the city has something for everyone. Looking for some sports action? Why not compete against the lads in a game of binocular football or dodgeball? There is so much to do in Blackpool to make the Stag do go off with a bang! Blackpool is perfect if you are looking for a more affordable destination for your Stag party– you can get around the city for just a pound!
Tenerife
As the most famous and most affordable of the Canary Islands, Tenerife is the ultimate beach destination for Stag dos. With over 300 days of pure sunshine, this sizzling destination is perfect for lads looking for legendary nights out and water sports action for days! You can't go wrong with a Stag weekend in Tenerife; with so much to do and so much to see, you won't be leaving in a hurry. You'll always be able to find cheap flights to Tenerife, and as one of the most popular tourist destinations in Spain, you can be the booze will be cheap too!
Liverpool
Liverpool is the ideal Stag do destination if you fancy somewhere cheap and cheerful. Home to immense nightlife, fashionable bars and buzzing clubs, Liverpool is the perfect place to kick off your final nights of freedom. Ranked as the 4th friendliest city in the world and the 3rd top city to visit, this metropolitan destination is guaranteed to impress. It's not just about football in Liverpool, with impressive architecture to explore, cheap public transport and lots of awesome deals on accommodation and activity packages. Come and see what makes this city so charming, you won't regret.
Stuttgart
For those looking for an epic destination to help kick things off in style on your Stag do, look no further than Stuttgart! As one of Germany's cheapest cities, Stuttgart is fast becoming one of the most popular choices for Stag weekends. As we approach the beer festival season, there has never been a better time to visit this laid-back southern city. Here you can expect nothing more than plenty of drinking and debauchery, not to mention all the friendly locals ready to show you a good time. If you've got a bit of a tight budget, Stuttgart has you covered. Public transport here is as cheap as chips, and you can get some great deals on flights.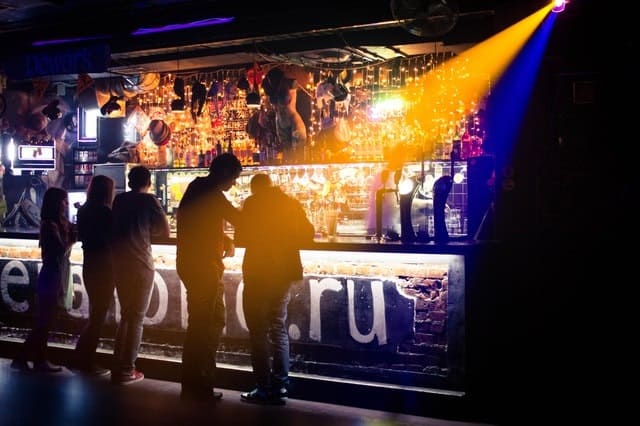 London
As England's capital city, it is no wonder that London is so popular amongst Stag groups. With everything you could ever want for your Stag do in the UK, including restaurants with epics eats, museums that are brought to life and all the women you could ever need to make the weekend go off with bang. Whether you're looking for a more traditional experience or perhaps one that is more avant-garde, London is the place to be. This capital city has something to suit every budget, so regardless of how cheap you need things to be, you can guarantee and epic Stag weekend.
Warsaw
Warsaw is one of the fastest growing cities in Eastern Europe, thriving with like minding people who are looking for a good time. The Polish capital is one of the most affordable destinations for Stag parties, and is almost always packed with people from all over the world, and being one of the cheapest destinations in Europe – it's no wonder! For the history buffs on your Stag do, Warsaw has managed recover and restore many of its architectural wonders (some of it dating back to the medieval times!). But for those just looking to party hard, Warsaw is known for its swanky cocktail bars, super clubs and secret strip joints. What's more, you'll be surprised at what fun you can have on a budget Stag do in Warsaw!
Other Affordable Destinations for Stag Parties:
Valencia
Barcelona
Poznan
Zagreb
Stag weekends can sometimes be on the pricier side so you'll want to save money on the destination of choice, so you can splash as much cash as you want on activities and adventures. With lots of great destinations all over Europe and the UK, you'll more than likely be spoilt for choice! Destination is the key to Stag weekend success, so make sure you do your research beforehand!