When we think about our perfect holidays, we often picture ourselves relaxing next to the beach; letting the wind and the sea waves slowly take away our worries from our daily routine. Nothing embroiders this peaceful ideal as the mediterranean sea. Thanks to its warm weather and beautiful shores, Greece and Ibiza have become strong referents for the tourism industry in this area.
Discovering Greece's rich history and beautiful beaches
Greece is the cradle of western civilization. The country is full of stunning places to discover with ancient remains and beautiful monuments in seemingly every corner. It also has a delicious gastronomy and a landscape featuring charming little villages and islands. Greece is also the perfect place to get away from everything and just relax. By renting your own villa you can get away from the overcrowded hotels and have your own privacy, plus it will make you feel like you are at home. Companies like IKH.villas – Luxury Rental have luxury villas that adapt to every budget on the main touristic places in the country, such as:
Santorini: this Cycladic island is located right in the Aegean sea and is known as one of the most beautiful islands in the country. This island originated from a volcano explosion and is famous for the architecture of the small villages in it (which are easily recognizable for their white walls and blue doors and windows). The island has some ancient remains like the ruins of Akrotiri. But what makes this island so special is its beautiful beaches, that is why we can not stop recommending that you rent a villa near the beach and enjoy the stunning views.
Crete: this is the bigger island in Greece. Crete is the perfect place to enjoy dynamic cities, crystal water beaches, small villages that seem frozen in time, historical remains, a rich ecosystem and a delicious gastronomy. Renting a villa in Crete is one of the best ways to immerse yourself into Greek culture, since this island embroiders everything a traditional Greek island and its inhabitants should be.
Mykonos: along with Santorini, this is one of the most popular Cycladic islands. This small island is famous not only for its beaches, but also for its nightlife and summer music festivals. If you are looking to include some fun during your relaxing holidays, then Mykonos is the perfect option for you.
Corfu: on this Ionian island you will be able to stare at the fields full of olive trees, small charming villages and the city of Corfu, which is famous for the Venetian style houses and the temples dedicated to the ancient Gods.
Naxos: this island has all the features of your typical Greek island. It is away from the mainstream tourist destinations, which makes prices in this island lower than in many others. If you are looking to travel within a budget, then renting a villa in this island is by far the best option.
But these are only a few of the options Greece has for your summer holidays. There is also Lefkada, Ios, Paros, Patmo, Zea, Zakynthos… When a country is as beautiful as Greece, you will never run out of places to discover.
Relaxing in Ibiza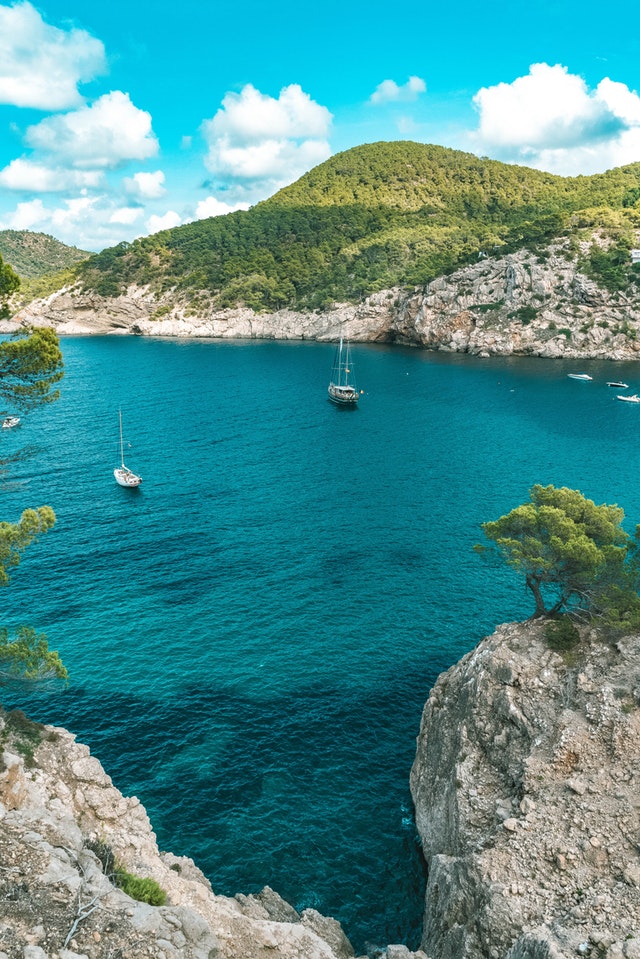 Ibiza is a Spanish island famous for its nightlife. However, over the last years the government has make big improvements in making it a holiday destination for all the family. Ibiza is famous for its beaches with turquoise waters and white sand. Renting a luxury villa away from the more mainstream tourist beaches will allow you to relax in some of the most beautiful shores in the world.
Ibiza is also famous for its rich gastronomy. On this island you will be able to find some of the best gourmet restaurant in the world. If you want you and your family to get away from everything and relax in a stunningly beautiful place, then Ibiza is one of the best options you will find.