Ireland is a beautiful country which offers many beautiful sceneries for people looking to go on a road trip. Many of these sceneries will leave you captivated and instill a sense of awe in the sheer level of beauty that these places emanate. This is definitely the way to #travelwithchill.
If you are planning on visiting Ireland or you plan on going on a road trip then here are four amazing areas you should keep in mind. You can learn more about more Ireland scenery here.
Before heading out on your road trip, it would also prove valuable to make sure you have car insurance. As beautiful as many of the sceneries are the chance for a car accident is still possible. Better to play it safe than sorry.
Four Amazing Sceneries In Ireland
# 1 – Galway – Clifden – Westport
This route will take you and your friends high up into the mountains where you will be able to get a panoramic view of the coast of Clifden.
# 2 – The Inishowen 100, Donegal
This route will take you through the old towns and villages of Ireland. Here you will see farm life and just a simplistic that is somewhat poetic.
# 3 –  The Sally Gap, County Wicklow
Another route the takes you high up into the mountain. Here you get a beautiful scenery of the coastline. We don't know what it is hat alleviation to higher heights has on land but it sure does make the land you are traveling on look so much more beautiful. I guess its the perspective.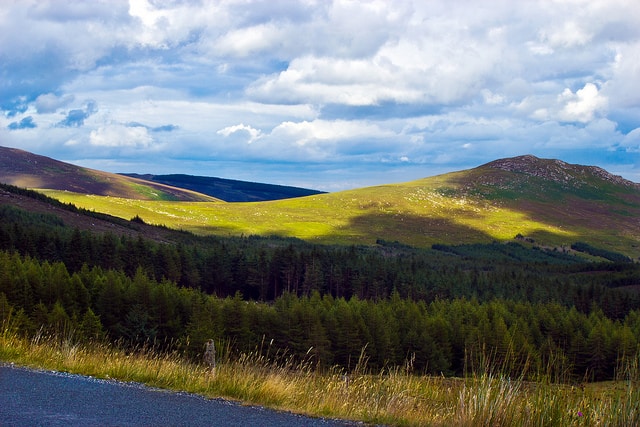 # 4 – Copper Coast – Dungarvan to Tramore, Waterford
This route will take you right along the coastline where you will be able to see the sea and the ocean. Travel along and see nothing but greenery for as far as the eye can see.
What Are You Waiting For?
Ireland is home to a plethora of beautiful scenery, and if you are looking to get away for the week or looking to go on a road trip, then these sites may very well be the highlight of your little adventure.