Namibia is a country in southern Africa, and it is incredible. Although safaris might be the first thing you think of when you imagine things to do there (which makes sense; the scenery and the animals are all stunning, of course), there are many, many other things to do besides, some of which might surprise you. Read on to find out how to spend your time wisely when in Namibia. 
The Dead Trees 
Something that, once seen, can never be forgotten are the iconic dead trees. Although this may not sound like much of a day trip, they are beautiful and surrounded by shifting red sand dunes; it is a sight like no other.
These trees, thought to be around 1,000 years old, are known as the 'deadvlei' and have come about thanks to the sand itself. The moving dunes effectively cut off the trees' water supply, and they like skeletons of trees frozen in place. It is remarkable and entirely natural. They aren't petrified, but neither are they able to decay due to how dry the air is. 
Dune 45 
The name of this attraction makes it sound rather mysterious and cryptic, and it is certainly a fun thing to do – and climb on. Dune 45 is not the largest sand dune in the country (although it does rise 80 meters into the air), but it is the one that you have permission to climb on, and that is why it is a popular tourist attraction. 
Climbing a sand dune is seriously hard work as the ground beneath your feet will always be moving and shifting, but that's part of the fun, and the view from the top is worth the climb. 
Meet The People 
Don't forget that although you might be visiting Namibia for a vacation, it is also home to many people (around 2.6 million, in fact, according to Worldometers), and meeting some of these people is a great thing to do. You can even meet some of the tribes who live there, such as the Himba. You'll recognize the Himba thanks to the red clay they wear on their bodies which protects them from insects and the sun. 
You'll be able to watch football matches, and this is a great way to learn more about the culture of Namibia. Having fun and enjoying sports, even if there are no goals or much kit, is a popular past time. If you wanted to make it a little more exciting, you could always make a bet and when you find yourself with some downtime look to playing some of the casino games on Unibet.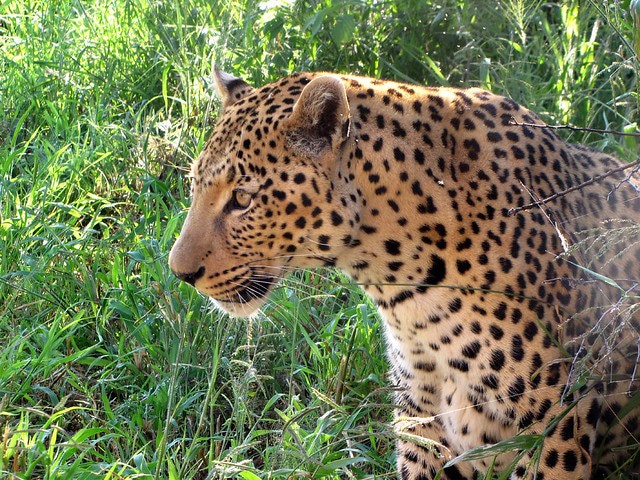 Cheetah Rescue Center 
Live Science states that the largest population of wild cheetahs in the world live in Namibia – that equates to more than 20 percent of the entire population across the world in just one place. Due to the number of cheetahs in Namibia, there are often problems with the animals stealing livestock or even family pets. They are seen by many as pests and are often shot. 
A small number of cheetah rescue centers have opened up in Namibia to prevent this from happening. They will relocate cheetahs to stop people from shooting them, and tourists can visit the centers and even interact with the cheetahs there. It's an incredible experience.