As far as tropical islands go, it's hard to think of any more in tune with nature than Borneo. The world's third largest island is also home to some of the greatest biodiversity on the planet, and with endangered species such as pygmy elephants and the fascinating orang-utan calling the island home, it's a place to savour.
If you're looking for things to do in the region that make the most of its natural beauty and hot weather without infringing on the environment, check out some of these suggestions.
Mount Kinabalu
At over 4,000 metres, Mount Kinabalu is South East Asia's highest peak. What's more, it's found right in the heart of Borneo.
Groups heading to the peak typically do so over the course of a couple of days, with overnight lodges along the trip helping spread out the journey. As you might expect, views from the summit, or any number of plateaus along the way, are absolutely stunning. Huge swathes of rainforest sprawl in every direction as you climb ever higher.
Even better, Mount Kinabalu is located in its own national park. That means some of the fantastic open green space surrounding the mountain has been designated for protection by the Malaysian government, keeping it safe from the build-up of tourist attractions and the like.
Bako National Park
On the subject of national parks, Bako National Park in Sarawak is a definite must-see. Active for over 60 years, this is a gorgeous realm of natural beauty, with not just trees and foliage but also more exotic plant life like mangroves and carnivorous pitcher plants.
Birdspotters will be in their element here, with flycatchers, woodpeckers, kingfishers and babblers to be seen, as well as several species of owl. Animals range from lizards and frogs to insects and mammals, but the real star is the proboscis monkey. These primates, with noses that look comical to our eyes, can only be found in this part of the world. The park is just a short drive from one of Borneo's key cities, Kuching.
Sipadan Island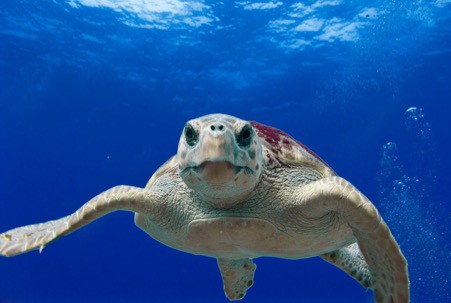 Borneo's a big enough island to have smaller, sister islands of its own, and for natural appeal it's hard to beat Sipadan. This place has become hugely popular with scuba divers of every skill level, thanks to its incredible undersea scenery.
Tropical fish play in the reefs before your eyes and they're also home to sea turtles drifting with the currents. See how many seafaring species you can spot, then relax on one of the island's lovely tropical beaches.
Kinabatangan River
If you want to meet the pygmy elephants and proboscis monkeys but also chance on some local villagers and eat traditional Borneo versions of Malaysian food, this could be just the ticket. Kinabatangan River weaves through the jungles of Borneo, shimmering deep green in the sun, and it's where animals come to drink, bathe and splash.
You'll find lots of options for taking a boat ride upstream or downstream, and if you're feeling brave you can take a jungle walk after nightfall with a local expert.
Mulu Park
We've covered a few parks here, but you simply mustn't miss out on Mulu Park. While it's got vast regions of forest and limestone rock formations to explore, visitors are most often drawn to the mysteries of Deer Cave.
Despite its name, the cave's actually home to lots of bats! Even if you're squeamish, persevere and you'll find the hidden valley and waterfall inside, which many nickname the Garden of Eden.
Borneo's natural beauty begs to be explored, and there are plenty more options beyond these suggestions. Brace yourself for a fantastic adventure if you're visiting this amazing corner of the world.