DIY is often a great option for homeowners, especially the savvy and the financially strapped among us for which DIY is the best or even the only option. But there are pitfalls and dangerous associated with it, which people should be aware of. The people at #HealthandHome would like us to help raise awareness on this important subject, and we are really too glad to help them out.
People Uninformed about Possible Impacts of DIY on Health:
This is a topic not often thought about by many people. According to a study of 2098 people performed by Slater & Gordon, approximately 48% of people, or nearly half, hadn't given any thought to the possible dangers involved, and were completely uninformed. We are hoping to shed some much-needed light on the issue here.
Small Jobs Can Have Big Impacts:
Even something like drilling holes in a wall can have a negative impact on your health, both in the short and the long term. This can especially be an issue with older homes. In some cases, homes built as late as 1980 can still have some kind of asbestos in them in some way or other. Asbestos has been used in walls, garages, and even pipes and tiles, and although it's been illegal in most places since decades ago, it can still be found in a lot of existing construction.
Exposure to asbestos and asbestos dust has been linked to a rare and often fatal form of cancer. And while it's not common, sometimes simply breathing in asbestos dust from drilling a hole in a wall can be enough to cause that cancer. The good news is that precautions are easy to take. They are not overly draconian, nor expensive, and do not require calling in an expensive professional just for drilling a hole.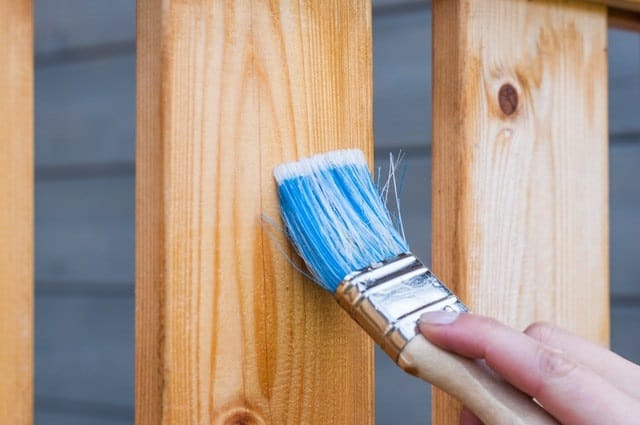 What Can Be Done?
Fortunately, once awareness of the problem has been achieved, the rest is relatively easy. Here is a quick checklist to go through before effecting any DIY home repairs:
-Has the dwelling been built before 1980?
-Has there ever been a check for asbestos or other potential toxins in the house?
-Do you know if lead paint has been used to paint the house?
-Do I have the appropriate safety materials (goggles, masks, etc.) to tackle this job safely?
-Do I have a plan to prevent children from being exposed to any toxic materials in any way?