The personal drone market has grown rapidly and it seems like everyone has, or wants to own, a drone nowadays. Whether, you are a drone enthusiast or you just want to own one for fun, this guide will take you through the top 10 drones with a camera for beginners like you.
If you have been meaning to buy one for yourself, but never really got into it, you will find our in-depth analysis very helpful.
To begin with, you should know that the best drones for beginners with a camera are the Ready-To-Fly. This basically means that you won't have a hard time setting up or require extensive training before actually flying out one. These drones usually have a button which can control the takeoff and its return, in just a similar fashion.
Keep in mind that drone prices vary. Therefore, you should have a budget in mind of around how much money you are willing to spend on buying one. In most cases, you will discover that it's always the most expensive drones that require an advanced skill level. As a beginner, you may want to start small, and climb the ladder as you get better at it. You can also find out more about budget friendly camera drone models by checking out a similar article about affordable drones with a camera.
Moreover, you may also want to consider the resolution of the camera because this is what the drone is primarily for. You should ask yourself what the main purpose of your camera will be. Are you shooting just for fun or is to document official events? Once you understand what you need your new gadget for, picking the model comes easier.
Best Beginner Drones with a Camera on the Market
So here are the best drones for a beginner. However, our list is in no particular order and you might want to go through all the drones listed to see what tickles your fancy.
Syma X5C Quadcopter
This remote controlled drone has superior features that are great as you are just starting out. It has a stabilization system that maintains its stability and flexibility while flying. You will love the fact that you can fly the drone both indoors and outdoors. Moreover, it comes at a great price that won't break your bank.
The assembling process is quite simple, so is the maintenance required. To top it off, it has an HD camera, but it lacks a real high resolution and you might want to consider other drones if you will be using it for professional shoots.
UDI RC U845
The best feature on this drone is its HD Wi-Fi camera that can connect with IOS and Android via its quadcopter, with a real time transmission. It's also designed with multiple AXIS Gyro that provides a greater posture control, with the integrated design guaranteeing precise positioning when in use.
Your purchase gets you an extra battery that you can either swap or charge with a USB. The headless mode allows you to fly it anywhere, with the 360-degree flip that enables the drone to flip in any direction.
Hubsan X4 H107C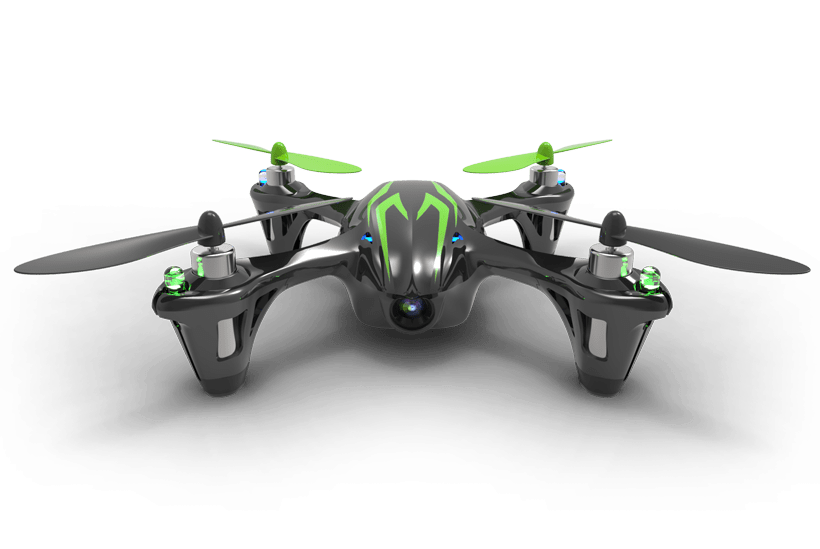 The Hubsan X4 is among the most affordable beginner drones we have out there. Its best feature is the lightweight airframe that is designed to last long. Additionally, It has a 2 megapixels camera with enabled video recording module.
The ultra-stable 6-axis flight control system is designed with an adjustable gyro sensitivity that allows you to use it both indoors and outdoors. It can also work well in the dark since it comes with a mini light bulb.
UDI RC U818A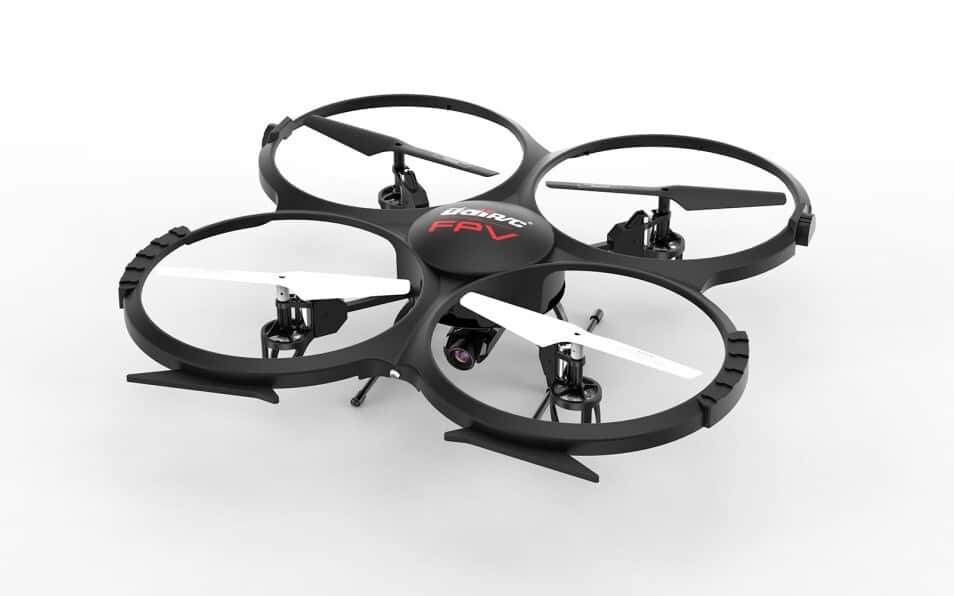 The UDI is designed with a 3D full flight that you can control to head in any direction. The camera allows you to use the drone not for photography and video recording.
Has a 6-Axis Gyro equipped with posture control and a 4 channel function that gives the drone stability when flying. It takes about 2 hours to charge fully, with a flight duration of about 7-9 minutes
Syma X8C Venture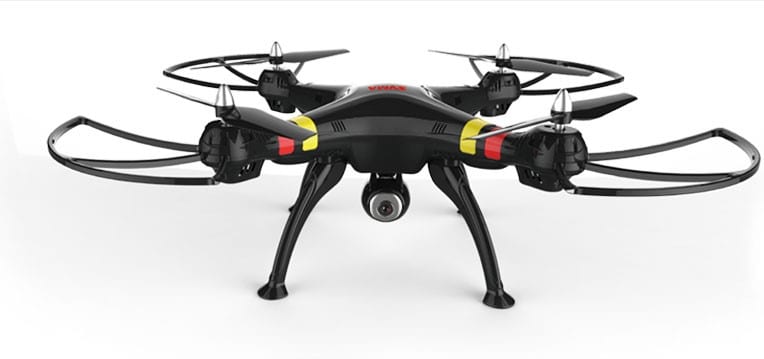 This fantastic drone has a 2 megapixels camera with a built in Quadcopter that allows you to take videos and photos while flying. It's also fully equipped with a 6-axis flight control systems for stability, a 3D lock and blade protectors to limit damage to your blades when flying or after minor crashes.
You will love the intelligent orientation control (IOC) feature that will let you enjoy your flight as you learn the specific orientation of the drone.
Holystone F180C Mini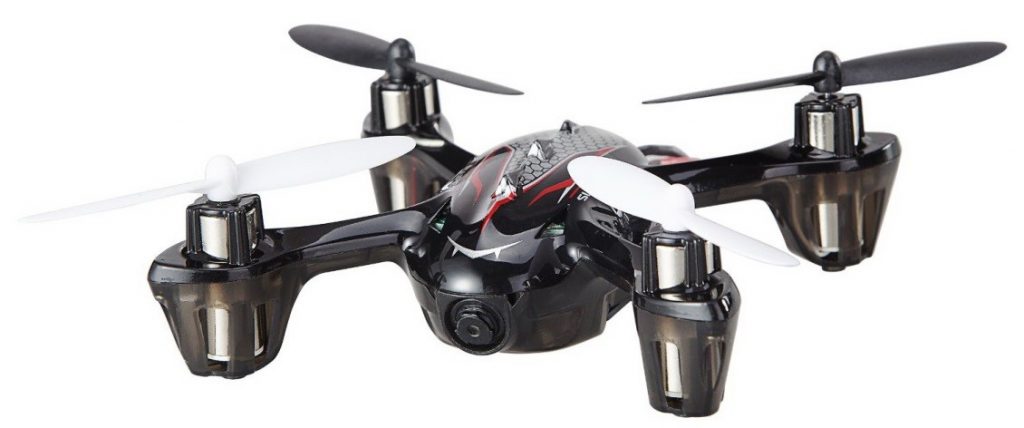 This is a perfect beginner drone because not only does it have a great price, but it's also equipped with a 1280*720 pixel camera that allows for video recording and photography.
Moreover, it's designed with a 360-degree flip that goes in any direction without tumbling over. The drone also comes with a bonus battery and 12 blades that will guarantee a longer flight time.
DJI phantom P3-STANDARD
If you can splurge on a drone, even as a beginner, the DJI phantom might be the one for you. It's a little pricier than the other reviewed drones, but the features are worth every cent.
It has an integrated 12 megapixels camera allows you to take 2.7K HD videos and photos. You can fly up to 25 minutes using the included intelligent batteries. The drone also comes equipped with an outdoor GPS positioning module.
Hubsan X4 Quadcopter with FPV Camera toy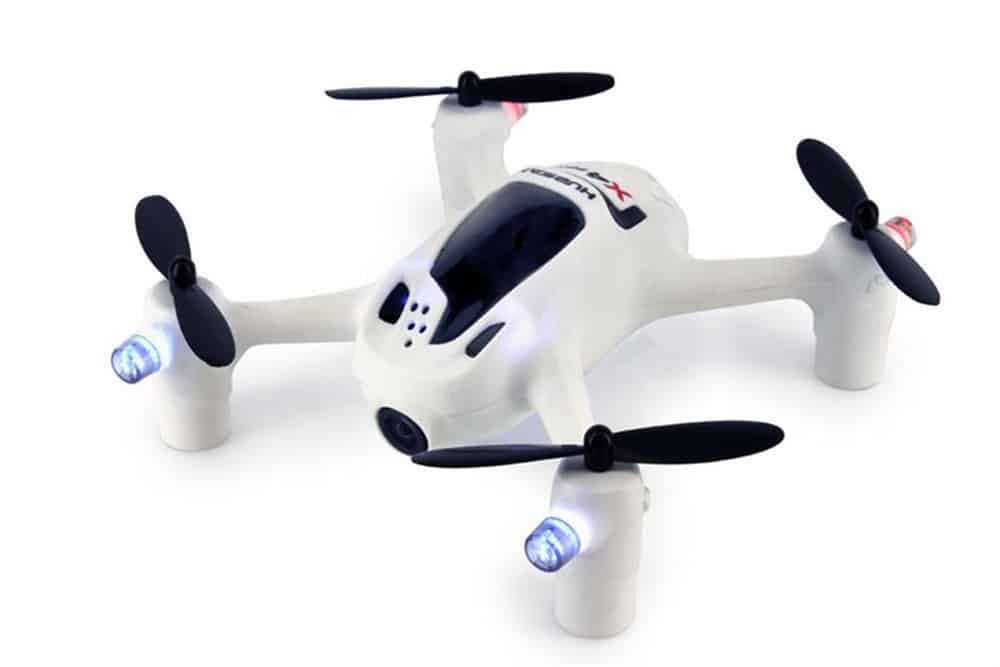 This drone is designed with the latest 6-axis flight control system for maximum stability while on air. You will be able to see the images as you shoot through the instant video preview on the transmitter. All your videos are recorded and saved to the SD card.
Additionally, it's a lightweight drone that will serve you in the long term. It has a control distance of about 50-100 meters with a live video distance of around 100 meters.
UPair One Plus Drone
The UPair has auto take off, auto landing and flight plan route functions that are powered by a 5400mAh smart battery. It's designed to fly for up to 18 minutes.
Additionally, the U-shape anhedral design gives the drone more stability when shooting and also better accessibility to a GPS signal. Its best feature is the 4K camera, with a 5.8G Android and IOS mobile App version to transmit live video.
Holy Stone HS200 FPV RC Drone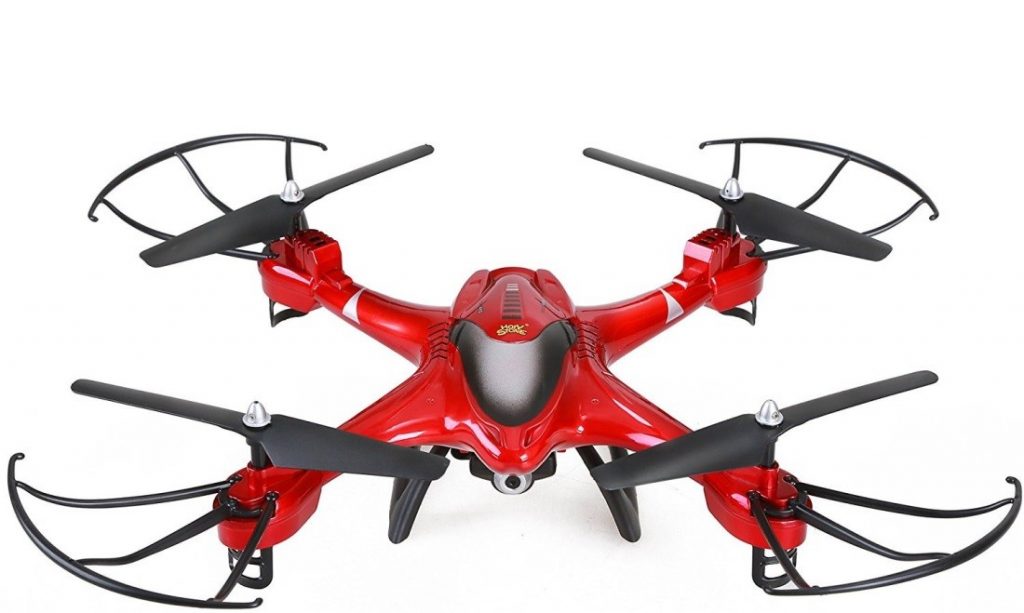 This drone has an enabled first person view 720P HD, 2-megapixel video camera that allows you to take photos and videos with your Android phone or iPhone.
You can also control the drone from your smartphone; activate the gravity sensor mode and camera functions.  Designed to take the orientation of its pilot, it also functions great when out of sight.
The 2.4G 4channel technology allows you to play several models at the same time without any interference.
Concluding thoughts
We have listed the most affordable drones designed for beginners in the market. If you have been looking forward to purchasing one, this is your chance to do it right and to do it a sooner as possible because once you start flying, you will regret not starting it sooner.
Feel free to share this with your family and friends, and also leave a comment and let us know what you loved about our guide and what you thought we left out.