With 2019 coming to an end, it is time for us to go through the ever enjoyable year-end lists. From games of the decade to movies of the year, I have personally read no less than 20 of such listicles just this week.
And let me tell you that I have learnt a great deal of information from each of these lists about things that interest me greatly, but which I never knew about before.
I plan on reading more of those lists to go back to the things which were the best of the best in 2019. This also made me wonder, why not share some of my favorites with you?
Since I love online games just as much as the next person, I'm making my list all about them. So before the fireworks go off on New Year's Eve, check out these top 8 online games that created a lot of buzz in 2019.
1. PUBG
Now, PlayerUnknown's Battlegrounds or PUBG is a game that takes excitement to a whole new level. Some may call it another version of Counter Strike, and they would be absolutely correct in saying so. Nonetheless, I loved playing this multiplayer online game and the customization features that it brings with it. If you can easily make room for the PUBG app in your device, then this might be the game for you.
2. Counter Strike Global Offensive
If PUBG can follow Counter Strike's basic model, then why can't the OG do it too? Counter Strike Global Offensive or CS:GO is very similar to PUBG, but it comes with a more serious gameplay. If you want to enjoy the thrill of online gaming but still want a bit of pressure in your games, then CS:GO should be a perfect fit for you.
3. Minecraft Web
Minecraft is one of those games that has defined the last decade for many gamers. This year also marked the game's 10 year anniversary, which brought about the launch of Minecraft Web. With no installations necessary, you can now play Minecraft from a web browser. This has made Minecraft one of the best games to play online in 2019.
4. Indian Rummy
When it comes to online games, you can't go wrong with casino games. That's why Indian Rummy was one of the most interesting card games to play online in 2019. If you appreciate the sense of pleasant anticipation that comes with this game, then you should really play Rummy online and see how you like it.
5. Fortnite Battle Royale
Fortnite has been at the forefront of multiplayer online gaming since the past few years, and 2019 was no different. This multi-platform game really got me hooked, and I couldn't stop playing it for hours on end. If you are one to enjoy amazing graphics with an immersive gameplay, then you should give Fortnite Battle Royale a shot.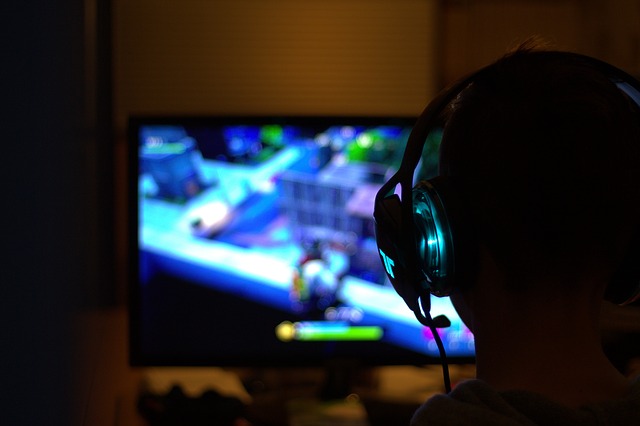 6. Slither.io
If you don't want to do any kind of installation, then you can turn to something casual such as Slither.io. As a homage to the classic Snake game, Slither.io is both a throwback and an interesting way to kill time. If you want something simple yet fun, then Slither might not disappoint you. Just head to the website and start playing. It's as simple as that.
7. League of Legends
Anyone who enjoys online games knows about League of Legends (LOL). It is one of the most popular games on the planet, but I can tell you from personal experience that it's worth the hype that surrounds it. With an engaging gameplay and superb graphics, this one is really a treat for the adventurous gamer.
Bonus. Hearthstone
I know, I know, I said seven but what's life without a little bonus?
Bringing something unusual to the online gaming genre, Hearthstone combines the classic card collecting mechanism with an engaging environment to create something truly interesting. With quirky characters and enjoyable gameplay, Hearthstone has got something for everyone. If you like a hint of adventure to your games, then you will surely enjoy it.
While you can find many more online games to play that are available for different platforms or simply through your web browser, these 8 online games created the most buzz in 2019. Pick one that suits your gaming style the best, and enjoy hours and hours of fun gameplay as a result.