Making a video is easy. Just point and shoot – with your phone or a camera. Then upload it in the video-sharing platforms right away or store it in your computer to show it later to your friends and family members. Whether you want the poor viewers to enjoy it, is a different matter altogether.
'But I am a great videographer' – I hear you grouching. 'I have a very expensive camera and I know many things about lens, angles, lighting; I even have a good quality microphone' – you saliently point out your semi-greatness in capturing live action footage.
Very well and jolly good – just confirm me this small thing – you yourself enjoy your own unedited raw footage very much!
It's very sad but also very true – no matter how good a videographer you might be – no one enjoys unedited raw footage.
If you want to film everything just for the sake of filming – that's absolutely cool. But if you want to make videos watchable and enjoyable as well, editing is a process you must go through.
But it seems there is just one little problem keeps you bugging. And that is you don't know how to edit. Well, this article is especially for you.
No, don't get me wrong. I am not going to talk about 10 great tips for video editing for the beginners. Rather I am going to tell you what to look for in a video editing service.
See, I always believe that editing is a digital art form and no number of updated software or high-tech hardware can make you a great video editor. Either you have it in you or you don't.  Of course you can learn the basics of editing just to tweak here and there of your very own personal videos. But for the important projects like your Youtube tutorials about oriental cooking or your daughter's first birthday party or the explainer video about the new video editing software your company have recently launched – you definitely need to get the help of professional video editing services.
What To Look For In A Video Editing Service:
I am going to be honest with you here. If you go online and try to find a video editing service – it's not going to be easy. Not everyone is what they claim to be and not every printed word is true. So, finding an efficient video editing service is a daunting task – to say the least.
Let's be clear about something – I am not going to say – X company is good, Y company is better and Z company is the best. Rather I am going to share some pointers with which you might find it easier to decide.
If you catch gum disease, you won't be going to the cardiac surgeon. Though it might sound stereotypical, it holds true for most of the video editing companies.
The guys, who specialize in corporate arena, might not be so good in editing wedding videos.
But how would you know? In most cases, every video editing service proclaims expertise in everything there is to edit.
In this case, what you can do is to ask them show their previously edited videos. If you want your daughter's birthday video edited, ask them to show you the related works they have done before. And if that satisfies you, go for them.
You must be thinking – the guy is a nutcase. In this digital age, why would anyone be willing to ask around?  
Well, let me put it this way – surely your daughter's birthday party is not the first ever birthday party that is going to be videoed and afterwards, going to be edited as well. What about your next door neighbor? Or may be one of your colleagues? Or what about your own elder sister? Do you think these people won't give you an honest opinion?
There you go then – long hours (!) of tedious research won't be necessary anymore. Just watch the finished product and if you like what you have seen, go for the company who completed that project.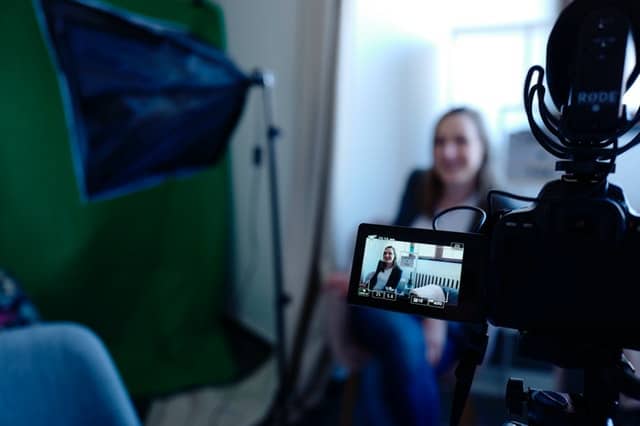 Upfront And Clear About Money Matters
Turning raw footage into something coherent involves knitting many moving elements sequentially in chronological order.
o Script
o Storyboard
o Stock Images
o Graphics
o Music-Songs or Instrumental
o Voice Over
These are some of the items that need to be integrated into the raw footage. Some of them are royalty free, some are not. The question you need to ask is how will these cost be incorporated with the final bill?
You also need to ask about the payment schedule – is it 50% before starting the project and the rest after completion? Furthermore, you have to make sure that there won't be any surprise item included at the final bill. And also the project has to be completed within the stipulated budget.
A professional outfit will never shy away from these questions.
Reviewing The Work-In-Progress
Most of the industry regulars will provide you the reviewing of the incomplete project. You can also bring about changes if you want for any particular shot. And professionals always listen to what the customer want to see in their videos.
Because ultimately the customer will be the most important viewer of the videos and oftentimes, the only one who matters, if the video is of some personal nature.
So, no hush-hush about the reviewing of the incomplete edited footage is acceptable.    
The editing company must fulfill their commitment by completing the project in due time.
If you upload the explainer video of your company's new video editing software after one month of the product launch, you can be certain about one thing – no one will be bothered to watch the video. Because it will be too late then, people will either learn how to operate it or they might lose interest about the product itself. Either way, the video would be a complete loss of time and money.
Even videos which are more personal in nature should also be finished in estimated time. You should always be sure about this characteristic of the company.
Should Act As An Advisor As Well
As a digital marketing manager of a video camera manufacturing company, I would always contact with an editing company even before I start shooting. Reason?  Very simple – I am anything but a professional videographer, and my guess is you are not one either. Otherwise you would be doing something else other than reading this article.
The point I want to get across is, if you have a professional's advice just a phone call away – your filming job will be so much better in quality. You might be able to get some clear tips about how to do a few important things right,  like placing the subject in the right angle with the lighting source, making the shoot short and sweet, getting the white-balancing of the video camera right, using a tripod and a very good microphone etc.
After all, no amount of world class editing can bring back a missing chunk of the birthday girl's head.
And there is also the question of publishing. Your hired editing company should point out a few things about making your video viral and being watched by the most possible number of viewers. You should be able to get help about these things from your hired company as well.
I hope, I have made some valid points to look for before hiring a video editing service.
So, for now, I am gone. Until I talk to you again, stay fantastic.