"I've always been asked, 'What is my favorite car?' and I've always said 'The next one.'  — Carroll Shelby
In the United States, we buy cars…a lot of cars. In fact, in 2017 we bought over 17 million cars, light-duty trucks, and SUVs. Those are just the new ones. Used cars are also a hot commodity. So with all these transactions going on, are we still buying and selling the way our grandparents did?
Back in the day, if you wanted a car you had a couple options. New cars were sold through dealerships and you negotiated and haggled with the salesman and the elusive "manager" who had to approve everything. Used cars could also be sold through corporate dealerships, or through the owner directly. Buying from the owner directly was a little riskier than buying from a dealership. On one hand, you might find a good condition car at a much lower price buying directly and might even have some customizations on it as well, on the other hand, there was no guarantee of good condition and the owner might be hesitant to let the car go for sentimental reasons. Either way, you used to have to go in person to buy or sell a car which could turn into a very time-consuming event.
There are many more options today in regards to buying or selling vehicles. The internet makes sharing information and finding records so easy in comparison that you could buy a car without ever seeing it or meeting the seller (although this probably isn't the best idea). Additionally, you can also check online to find the best car insurance quotes using just your zip code without having to talk to an agent. Dealerships offer the vehicles online so that the customer can look online and have all the information about the car at their fingertips. Things like gas mileage, battery life, engine type, and extras like backup cameras and Bluetooth connectivity can all be seen directly from the website. It also shows the prices of the cars and you can even search by the dealership to see which location has what car on the lot. Even with all of this it is still important to go in person and see the car yourself, make sure the seats comfortably support your back for long traffic jams or road trips, see if there is enough trunk space for those family campouts, check the body for dents and rust especially if you're buying a used car.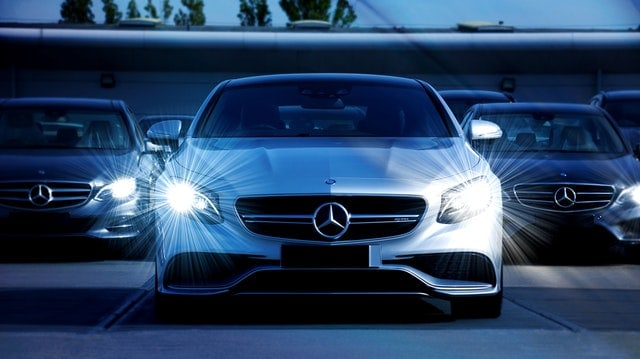 People sell cars online directly on car selling websites but some people even use other multipurpose sites like craigslist or even facebook marketplace to sell their vehicle. A lot of the time if the owner is selling the car directly you will have to go to their home to look at the vehicle. Always be smart when you meet people online, never go alone and make sure someone knows the location you are going to meet at. A helpful tip for buying directly from the owner of the vehicle is to have a mechanic inspect the car before you buy it just to make sure nothing is wrong. Owners might not be as responsible for maintenance as a dealership would be. If you have a friend or family member who is a mechanic maybe you can have them do it for free.
There is a lot that goes into owning the car that should be thought about before you buy it. A few years ago you would have to take your car to an insurance company and have them look at the car and give you a quote. Today you can get quotes for car insurance online for free. Insurance is not the only thing that is different today when it comes to upkeep and maintenance. Before you would have to live with what you had, navigate with maps or verbal directions, risk running into traffic, and if you knew nothing about cars you better be on good terms with your mechanic. Today there are apps that will show you where the cheapest gas prices are so you can save money on filling up your tank, there are GPS systems that not only give you the shortest route but also update you on traffic, construction, and accidents on the road and automatically redirect you, saving you time, and if something breaks down there are hundreds of youtube videos that can help you fix it yourself for much cheaper than going to a mechanic.
The technology in today's world has made buying and owning a car something that is much easier and less risky to do. You don't have to rely on the word of a used car salesman when you can go online and see a vehicle's accident history in minutes. As technology continues to advance, buying and operating vehicles will probably continue to become more convenient and more economic. In the meantime, use the technology to your advantage and make sure you are making the right decision when buying your vehicle.