Living in a developing country may be vastly different to what you are used to. It's a completely new place where the people have a different culture, beliefs, and way of doing things. Anyone can become overwhelmed in this situation and it's completely normal to undergo a culture shock.
A developing country typically has more people earning small wages, lower literacy and life expectancy rates, and poor health care. Statistics are valuable, but not everyone is suffering. Many people earn a decent income, have accessibility to education, and can afford medical treatment.
To maintain your health and ultimately uphold a quality of life within a developing country, here are the 6 tips you should be following.
Follow a routine
Nothing keeps you more on track than a routine. When living in a developing world, it is easy to get overwhelmed and distracted by everything going on around you. A routine will keep you focused, motivated, and help you feel at ease.
Routine looks different for everyone. Whether you do the same exact things every day or you make it a habit to go for walk after work 3x a week. Routine is anything you make it. The benefits of this are that will keep you on track with whatever your goals are and actually hold you accountable to obtaining them. 
But go with the flow
In a developing world, you never know when things may go south. You may lose power or have no water. These issues can happen anywhere of course, but the chances are unfortunately higher in a developing country.
To avoid lack of power getting in your way, you may want to invest in a generator. You'll find that after reading through reviews of predator generators, they truly are fantastic value for money and are extremely reliable. This way your daily routine never has to be interrupted by not being able to turn the lights on.
Say no to guilt
When living in a developing country, you may face a lot of difficult and sad situations. The reality is that children are hungry, have no access to quality education, and are mistreated. It's easy for these issues to get to you, but you must remember that this is the reality of most, if not all, third world countries.
You are in charge of your emotions and feeling guilty for not helping will get you nowhere. Rather than feeling sorry for people, look into ways where you can volunteer and give back to the community. Your time can be more valuable than your money.
Create and maintain friendships
Feelings of loneliness and isolation may arise when living in an entirely new place. You may feel as though you have no one to confide in. No matter how introverted you may think you are, it is unhealthy to have no other human contact.
It's crucial to make friends with locals and other expats from your home country. This will allow you to feel apart of a community and especially with those who can relate to your struggles of living in a new place.
Take care of your health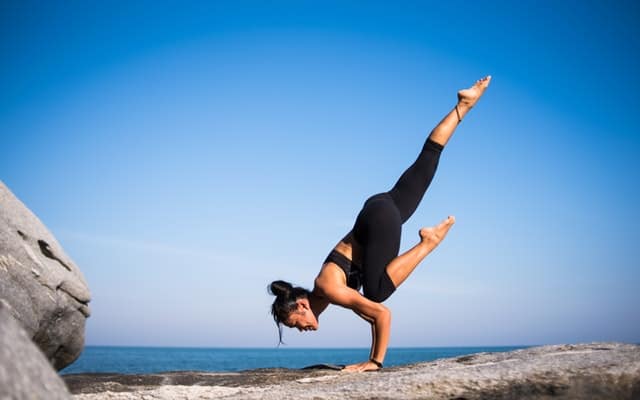 This is something that can be easily overlooked while living in a developed country. However, it should be one of the first things on your to-do list. Join a local gym or make a strong effort to be more physically active.
Taking the rains of your health will not only make you feel better but also make you happier. Incorporating 30 minutes of physical exercise in your routine is the easiest way to keep your mind and body both looking and feeling great.
If you join a local gym, it is a great way to make new friends who at least have the same interest in being healthy.
Have fun and explore
The most important part about living is actually taking the time to enjoy it. In a developing world, there is so much to see and do. Pick up a new hobby, go surfing, or get your scuba license.
This is your time to explore and try everything you possibly can before either you are physically not able to or just don't have the time to. For a happy and fulfilling life, get out there and do something completely out of your comfort zone. You never know, you may spontaneously decide you are finally ready to vacate to Europe.