For many, the idea of vacating in Europe is somewhat fo a tradition or a gateway to experience and learn more about the world. Europe is a great place to visit for many Americans who want to see the world but want to step out in the somewhat familiar territory, and that is precisely why Europe is such a great place for them to start.
Despite its small size – especially when you compare it to America or Canada, Europe is incredibly diverse and offers a plethora of unique and different cultures that all make Europe a great place to explore and find oneself.
Europe, however, is one of the most expensive places one can visit. But in spite of this, there are many ways in which you can visit there and live decently. Many hostels are incredibly cheap as well as something called WOOFING.
So if you are eager to hit up Europe – and want immediate services while you enter an airport, then the Blacklane app is a great tool to consider. If you are somewhat anxious about your finances, then there are several things you can do to make your trip there less expensive.
Hostels
Now for many, the franchise Hostel may have left a very negative impact on how you view hostels. But whistles are a great way to save on money as well as meet many other foreigners and travelers. Hostel – despite the movie – are very friendly places where you will be able to meet other like-minded people and travel and explore.
And isn't this what traveling is all about; meeting other like-minded people and learning more about yourself along the way.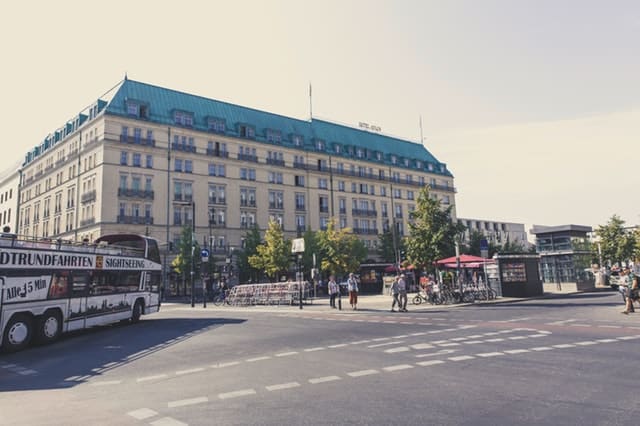 Woofing
This is another excellent option. You will be able to work for your food and accommodation. Many hostels also provide them for people as well, but Woolf is unique because it offers you your room – and you are also able to pick up specific skills that you otherwise wouldn't from just working in a hostel.
Woofing, for the most part, can be on farms which is a great place if you want to experience a lifestyle you never have before and live a peaceful life.
Backpacking
Lastly backpacking in of itself is just you living where and how you can. And this is very fun as you will be able to live out on beaches, parks, community areas where you will live in tents.
Vacating in Europe can be a life-changing event. The world has so much to offer and to experience another culture that is unlike virus can to give you a better perspective of the world outside your own.
If you plan on heading out to Europe and int to experience the best that you can on a budget that is barely good enough to pay a months apartment rent then these option listed about may very well be the best way for you to experience Europe.