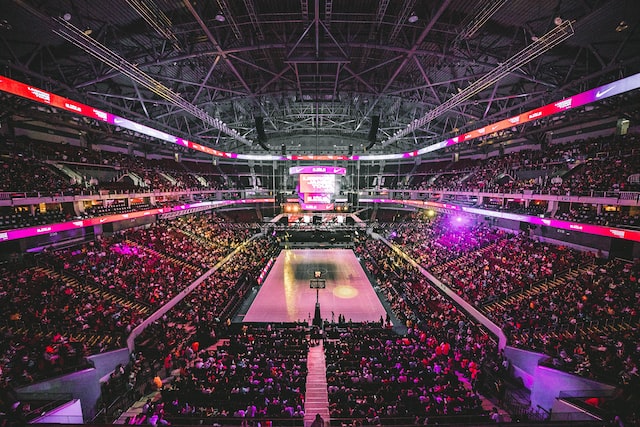 Online casinos are still in the early stages of their potential US growth. A handful of states have already legalized online casinos. Michigan, New Jersey, Pennsylvania, West Virginia, Delaware, and Connecticut offer online casino gaming in some form.
While sports betting has expanded at a rapid clip, online casinos need to catch up. But 2023 could be a big year for online casino operators. Here are five trends we foresee in the year ahead.
Legislation Watch: 1-2 States
As mentioned above, the online casino sector often follows its sports betting cousin. Sportsbooks seem more acceptable in the public eye and in the opinion of influential legislators. With more than two dozen North American markets live, sports betting is taking the US by storm.
Online casinos have a lot of catching up to do. We don't exactly think 2023 will be the year they do it. However, it's possible that one or two markets could make big steps and legalize online casinos. Among the states that have yet to legalize, a few emerge as frontrunners: New York, Illinois, Indiana, and Colorado. It's likely one or more of these states will make meaningful steps towards legalization, though that might not mean online casinos launch this year. Expect an actual launch in 2024 if indeed one of those markets makes moves.
More Markets Lay The Groundwork
While the frontrunners concern themselves with full-fledged legalization, it's possible other states will start to seriously consider legalizing online casinos. Look to some of the markets that have recently launched sports betting—Ohio, Maryland, and Arizona, to name a few—to toy with the idea of online casino legislation.
This section effectively amounts to "wait and see," but sports betting revenue proves that online gambling is a solid source of money for governments, tribes, and other stakeholders in states that allow it. Online casinos only add another possible revenue stream into the mix.
New Bonus Structures
For the states that already have legal online casinos, we expect some switch-ups to occur in the bonus realm. Regulators are starting to crack down on sportsbooks, requiring a lot of change-ups in the language used to promote new player bonuses.
In Michigan, for example, the Caesars Michigan promo code offers a 100% deposit match up to $2,000. Not much has changed about that code in some time.
However, other sites that previously offered "risk-free betting windows" or similar bonuses will have to rethink their approach or, at the very least, their branding. "Risk-free" is quickly becoming a no-go, as it doesn't accurately describe the benefit to players.
While naming conventions constantly change, we think online casinos will start to get even more creative with their bonus offers, providing welcome promotion structures we haven't seen before.
Live Dealer Expansion
Live dealer games have consistently been on the up-and-up ever since New Jersey first legalized online casino gaming. Live dealer games combine the speed and convenience of at-home or on-the-go play with the fun of playing with real players and a real dealer.
Since the advent of online casino gaming, live dealer has been on the rise, and we expect that trend to continue. Operators are opening more studios for the games, often-times taking the production of such games in-house or striking big deals with existing providers such as Evolution. The result of this trend will be, simply, more. More live dealer games. More variety in the games themselves, more games with higher limits or low minimums, and so on.
Right now, a few games dominate much of live dealer play: blackjack, roulette, and baccarat. Some places offer Texas Hold'em or other titles. As technology improves and online casinos become available more widely, operators will start to invest in bigger game portfolios, giving players access to new and better live dealer games.
More Jackpots
More jackpots, sure. But also bigger jackpots. Jackpots are popular among casino players for the exact reason you might expect: the chance to win big.
Jackpot games have always been a standby favorite for land-based casino players. The rush of winning even a minor jackpot at a physical slot machine is hard to beat. Online casinos let you feel that from the comfort of your home or wherever you happen to be at the moment. We think more game developers and operators will team up to offer bigger jackpots than we've ever seen in the online space. As more players catch onto the on-the-go fun of online casinos, operators will be able to invest further in jackpot features, in turn amping up their popularity.