Ditching your well-intended New Year's resolutions come January 2nd is something we're all guilty of. But as far as upgrading your style goes, a few well-thought resolutions can work wonders. They don't have to be complicated either, so make a mental note of some of these details to be the living embodiment of New Year, New You.
Don't skimp on shoes
While advice about male footwear leads to a whole new discussion, the big rule is that this should be the one part of your wardrobe where you ought to spend big. While splashing out on a designer label might be a step too far, definitely ensure you're getting durable, versatile shoes that will last. Doing this at the start of the year will set you up for the wear and tear to come over the next 12 months, so thinking of it as a long-term investment is the way to go.
Make sure you've got your go-to garments
Versatile basics you can match with anything are a staple in any wardrobe. Think simple men's hoodies or jumpers that can be worn with a shirt underneath or a jacket on top. Layering pieces don't need to break the bank either – options from Tu's range of hoodies and sweatshirts promise to keep it simple and versatile. A classic pair of dark jeans that balance smart and casual also win big here.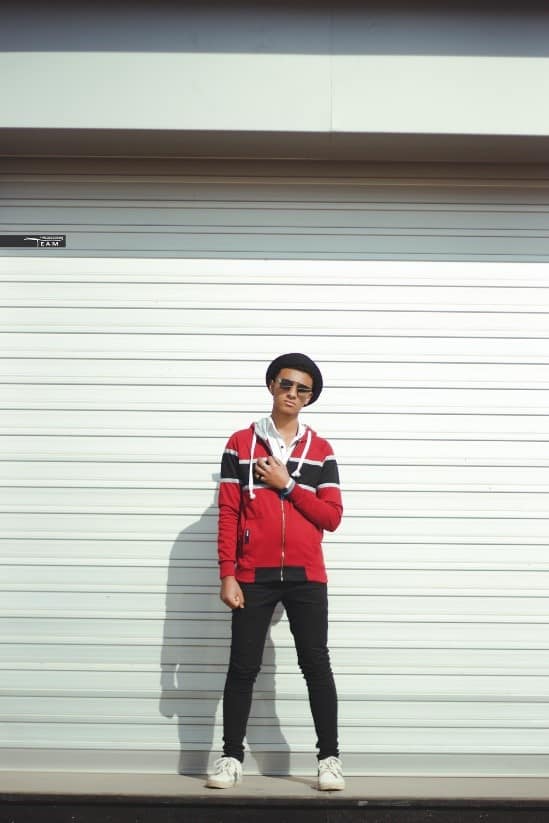 Keep your casualwear crisp
While the smart-casual dress code will likely be debated for the foreseeable future, paying more attention to your weekend wardrobe is a good use of your time in 2018. A few key pieces to invest in are block colour tee-shirts free of logos or branding, while button-down shirts can be seen very much in the same vein. Team yours with a pair of well-fitting jeans and a casual blazer for a weekend look worth remembering.
Clear out and declutter
Personal style needs to move with the times, and what looked great on you a few years ago might not have quite the same effort now. However many good times you've had in a given garment, you shouldn't be shy in making room for the new. Wearing the same tired pieces over and over again will make your style stagnant, so be as ruthless as you need to be in shedding the excess.
Make it your own
It's so simple to follow the trends and shop simply, but you shouldn't end up sacrificing the quirks that make your style your own. If there's a particular colour or style of jeans you feel confident and comfortable in, definitely make them the heart of your fashion choices. And if there's a new trend out in the world you're just not that into, don't buy into it. It saves you looking like you're just going through the motions and will help to you develop your own personal style in the long run.
Stick to these few fashion resolutions and you'll no doubt have your personal style sorted in 2018. What are your top tips for getting your wardrobe ready for the new year?