Buying a nice shirt for work or other occasions where you want to look a bit smarter can be a bit of a nightmare. We have all been there at one time or another. The shirt fits across the shoulders but then looks like a tent everywhere else. Or it fits great around the waste but not at all around the bust. It can be very frustrating to find a decent shirt.
But now there is an answer that solves all the problems with ladies dress shirts. No longer will you need to look frumpy, or have to use a safety pin to keep button gapes closed. Your next shirt can be made to be as unique as you are by ordering from Sumissura.
A dress shirt made to your exact measurements
Sumissura have recognised something all women have known for a while. Women's bodies come in all shapes and sizes, long, tall, curved, slender, busty. There is no real one size fits all and that should be celebrated. With Sumissura it is, and with a few very simple steps you can have your very own made to measure shirt exactly how you need it to be for your body shape.
The process is easy. First you select your fabric, then you choose a style, then you enter your measurements. Taking measurements is actually very simple, you won't even need a tape measure.
What the website does is create a body profile using information from your height, weight, age and a few choices around how full certain parts of your body are. From this they calculate what your actual measurements will be. Having been doing this for well over ten years they know exactly the averages you will need.
Of course you still have the option to tweak the measurements if you want to. Say for example you feel like to have slightly longer arms, or broad shoulders, you can take your own measurements and type them in too. So simple and so easy.
What is perhaps even more amazing is that this bespoke short can be shipped to you in just 15 days. Remarkable.
Add to this the fact that you can rest assured you are using an ethical fashion company, and by buying well made clothes from quality fabrics that will last you a long time, then you can move away from cheap fast fashion and do your bit for the environment too.
So much choice, from the fabric to the embellishments
There are quite literally hundreds of fabrics to choose from, patterned or plain, floral or striped. You can choose from cotton, cotton blends, linens, linen blends, pint-points, fil-a-fil, oxford, denim, business or casual.
There is every colour imaginable, and it does not stop there. Once you have chosen the fabric . you then get the option to change the style and the sleeve length and details. Every single part of the shirt can be customised including the hem line, the fit, one or two or no pockets, collar and cuffs.
You can even make it super special and change the fabric or stitching to a different fabric or colour, and add a monogram. These shirts can be bespoke to you, and are really quite special in every way, and yet do not cost as much as you might think. The whole company was founded on the basis of being able to provide affordable fitted clothing and it has certainly succeeded there.
You can create something so personal and special to you, that truly reflects your personality and style. You'll never want to shop high street again.
An ethical brand you can feel good about
You might be forgiven for thinking that in order to do this at such a price there must be a compromise somewhere. That the fabrics are produced in a way that harms the environment, or that the workers and working in terrible sweatshop conditions.
Yet this is not the case. This is a brand that takes its social responsibilities seriously. When the bespoke designs are sent off to be made, they arrive with the tailors in Shanghai. The workers in the factory there have fair contracts, and proper benefits for themselves and their families, including medical cover.
This isn't just a job, it is a career and the company are dedicated to investing in the future of their employees and showing that an ethical and sustainable business is viable. There is no sweatshop here.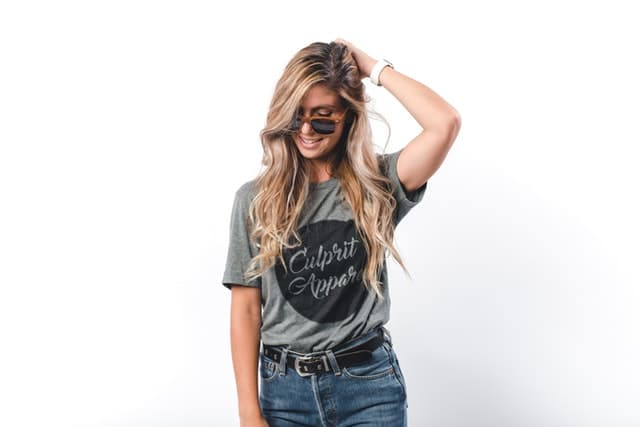 It doesn't need to stop with the shirt
If the news that you can buy affordable tailored dress shorts has got you jumping for joy, then there is more good news.
It isn't only shirts you can buy. The site has a huge range of other clothing too. There are bespoke suits, for work or casual in many different fabrics including linen, and with a choice of trouser or skirt. There are even tuxedos for women too for when you want to be really glamourous.
There is a huge range of jackets, coats and trenches to choose from, and even the chance to build a dress in your perfect work style. All with the same ethos and with the same approach to customisation on a very easy to use website.
The jackets and blazers in particular are great fun because you can adapt the lining and stitch colour to create something truly unique, glamorous and looking a lot more expensive than what you actually paid for it. The clothes are so well made they will last for years, and all to your exact body type.
So the next time you find yourself trawling shop after shop looking for clothing that fits you and finding nothing, or you are packing up online purchases to be sent back because they are no good – remember that it doesn't have to be this way. You can have clothes that fit your beautiful unique body, you do not have to pay as much as you think for bespoke tailored clothing and you can do it all ethically.